Modeling an iPhone 4S in Cinema 4D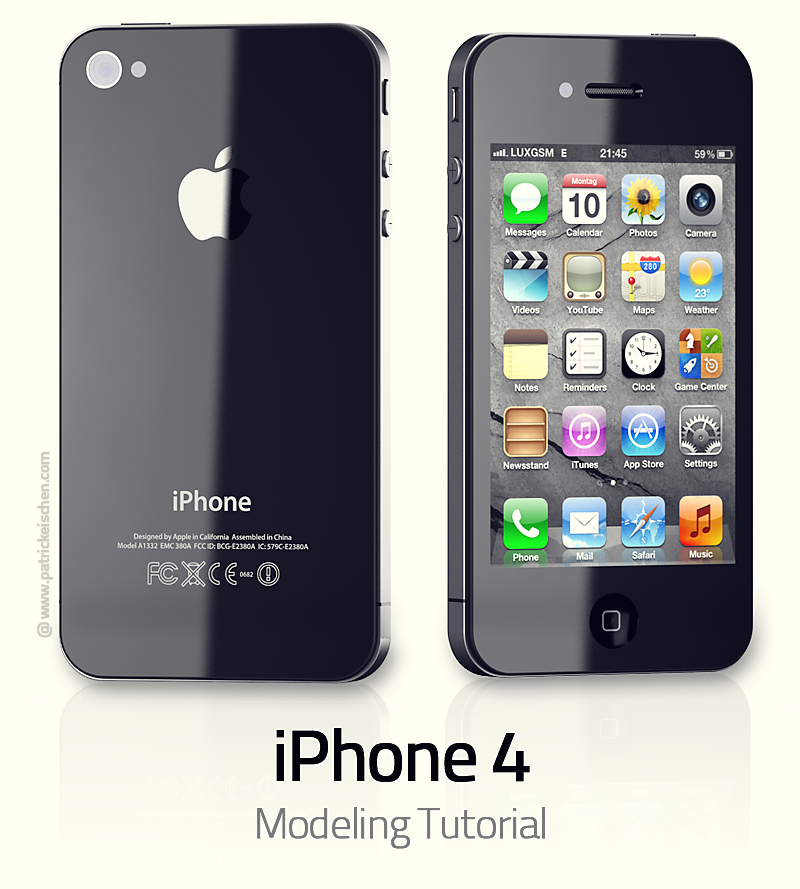 Modeling an iPhone 4s in Cinema 4D
In this 2 hour tutorial I will model an iPhone 4s in Cinema 4D from scratch and I will guide you through all the steps. This tutorial is intended for beginners, so in the first part I will talk very briefly about how to navigate in your viewport. Then I will setup some reference images and then I will begin modeling the object piece by piece. During the whole process I will try to give as much explanations as possible and I will also stress out some common pitfalls.
The following concepts/tools will be treated:
Splines & Extrude NURBS
Making objects editable
Booleans
Knife tool
Bevel tool
Extrude tool
Inner Extrude tool
Close Polygon Hole tool
Soft Selection
Loop Selection tool
Ring Selection tool
Phong tag
Selection tags
Setting up reference images
I am using Cinema 4D Studio Release 14. But all concepts shown in this tutorial can be reproduced with any version (Prime, Broadcast, Visualize, Studio) as the tools used in this video are available in any version since release 9.5.
Down below are a few renders of the final model.